PLAB exam Qbank and Prep Course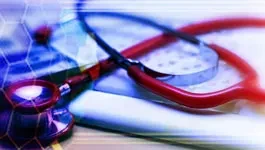 2000+ high yield MCQs
Exam oriented MCQs
Help pass in first attempt
Great self-assessment
INTERFACE offers a comprehensive PLAB part 1 course for doctors aspiring to come to UK. During the course we will be brainstorming you with Mock practice sessions similar to the GMC exam where you will be able to revise and master your skills of answering questions. All teaching is specially geared towards Extended Matching Questions (EMQS) and Single Best Answers (SBA), which form the basis of PLAB Part 1. Our PLAB courses are developed and organised by experienced medical academicians who have extensive teaching experience. The course provides a quick and efficient review of the core material with intensive coverage of regularly tested topics. Refresher/Crash courses for two weeks or more are also offered.
Why take INTERFACE Live online course?
Absolutely Live lectures - no pre recorded videos, covering all important aspects of the course.
Most comprehensive lectures delivered by experienced teachers highlighting the core areas of this exam with 100% satisfaction.
Throughout the course students are given diagnostic exams to measure their progress at various stages.
An international platform where students from different parts of the world prepare for the exam, making fruitful discussion and information flow almost easy.
Miss a class? No worries. Super quality recording will be available at your fingertips within few hours
Personalized Feedback - Diagnostic score reports and focused lessons.
Free Support - 24/7 support is provided by email or phone
What we have for you in PLAB Qbank?
Over 2000+ high yield MCQs practiced on a realistic exam simulation application
Practice EMCQS and SBAs developed by top medical academics. Comprehensive questions with explanations which prepare you for the PLAB part 1 exam.
Choose the exam topics of your choice.
Target the areas of your weaknesses and rapidly overcome them.
View Performance Reports on your progress.